Transformer Furniture
Clever or cool? No matter how you look at it; there is something endlessly fascinating about Transformer Furniture which converts to perform different functions. The concept isn't new if you consider Murphy beds and sofa beds which gives a space a double life as a sitting room or bedroom.
I've long had a fascination with furniture that performs more than one purpose. My round kitchen table has a hinge on it that allows the top to flip down and the base to become a chair. I bought it when I lived in Europe where space saving furniture has become an art form. I also own a sofa that has an electric back and arms which move from a far back position giving a deep family sofa to a divided position allowing seating on two sides of the cushion.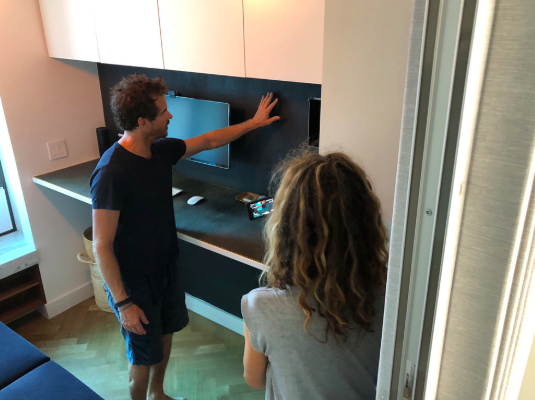 The internet is full of conversion furniture with some pretty impressive videos showing everything from a tiny coffee table expanding to become a huge dinner table that seats eight people to a sofa that becomes bunk beds.
The trend toward city living and smaller living quarters is forcing designers and clients to view small rooms as an opportunity for creative solutions to utilizing space effectively. How can you fit everything that you need (kitchen, bed, sofa, coffee table and closet space) into a one room studio or efficiency apartment? Transformer furniture may be the answer. It can also be useful for a tiny house or a smaller vacation home or cabin maximizing the space and utility.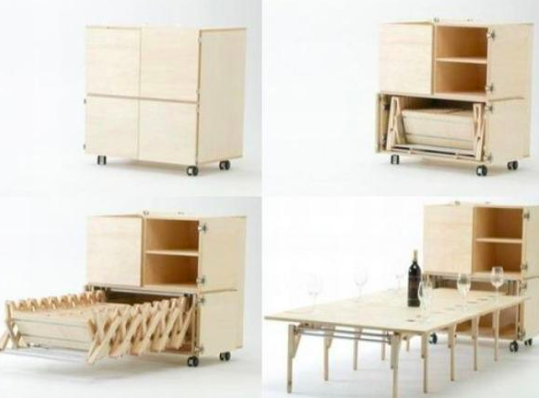 The Italians seem to have mastered the art of making transformer furniture that is appealing as it is functional. Check out Milano Smart Living https://www.milanosmartliving.com/ or Ozzio's expanding tables https://ozzio.com/?lang=en Resource Furniture in the United States has several show rooms that carry high-end Italian designed convertible furniture https://resourcefurniture.com/ . They have a great video that displays a number of their products on YouTube.
Design is not limited to the Italians. In fact, this blog is inspired by the announcement of Swedish Furniture giant, Ikea, creation of Rognan which at a touch of a button performs as a bed, a closet, a sofa and a room divider. https://ikea.today/rognan-robotic-furniture-for-small-space-living/. Rognan is a collaboration with an American Robotic Furniture company, Ori https://oriliving.com/.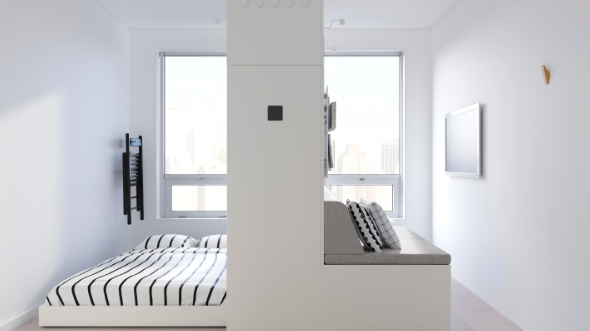 I'm not sure yet of the price of Ikea's Rognan, but Ikea is generally committed to stylish, yet affordable furniture. Their rather impressive all in one entry on the transformer furniture scene could be a game changer for the mass public.
What do you think of Transformer Furniture? Is it something that you could live with? Do you have a room that could use the space saving utility of furniture transformation? Clever or Cool? Transformer furniture is more than a trend for our current lifestyle. It's a design category that will continue to expand. If you are buying a home that incorporates this kind of furniture be sure to ask if the furniture is part of the sale. Transformer furniture could transform your life!
Janet Darrow
Realtor® DRE#01977602
Certified International Specialist
Keller Williams Coastal Properties
Long Beach, CA