One of life's little pleasures, at least for me, is taking in the view at the top of a bridge. Whether I am walking or driving my car, there is a little trill of happiness that I feel when I hit the apex of a bridge. Fortunately for me, there are some fun bridges in and around Long Beach, CA, so, happiness is in abundance. Let me share some of my favorite Long Beach area bridges.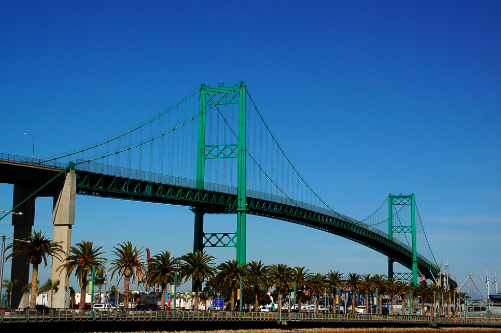 The BIG bridge in the area is the Vincent Thomas Bridge, a 460-meter suspension bridge above the Los Angeles Harbor which links Long Beach and San Pedro. From its construction in 1963 to 2000, it was a toll bridge but now it is free. The bridge is an elegant structure and beautiful when lit up at night. It has featured in a number of movies including both Gone in 60 Second films. At 56 meters high, it provides a spectacular view. It definitely is not for those with a fear of heights.
I'm going to mention the Gerald Desmond Bridge, not because I like the bridge. I don't. But, it is too big to be ignored. Set in an industrialized area coming off the end of the 710 Freeway, it primarily brought workers to the naval shipyard. Times have changed and it is currently being replaced with a stayed cable bridge which will offer six lanes of traffic as well as a bike and pedestrian lane and an observation tower. I'm cautiously optimistic that the new bridge will offer a better experience for those who cross it. The 62.5-meter high deck will allow the tallest cargo ships to pass underneath.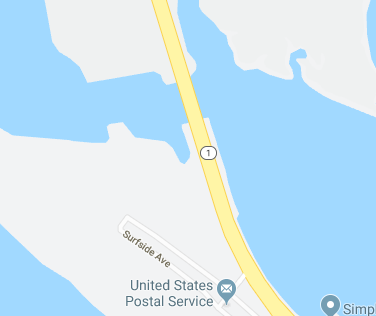 State Route 1 over Anaheim Bay-This no-name bridge, is near to Long Beach and a favorite to those of us who travel along Pacific Coast Highway (PCH) to Orange County. This bridge scores off the charts on the happiness scale particularly when you travel south. The views of the Pacific Ocean, the Surfside Colony and the wetlands are definitely worth crossing this bridge. It extends as part of Pacific Coast Highway over the Anaheim Bay from Seal Beach to Sunset Beach.
Naples is a community in Long Beach comprised of three islands with canaled waterways. Bridging the islands are small bridges. It is fun to stand on top and drink in the beauty of the canals and lovely homes lining each side. Boats are moored in front of the homes and SUPs, kayaks, Duffy boats and gondolas meander by. The bridges aren't very tall and high tide limits when the boats can pass under them. The biggest thrills on the Naples bridges come from the legions of kids that have jumped off of the concrete structures during the summer months. The police give tickets and there is risk involved but it has been a rite of passage for Long Beach youth for as long as I can remember.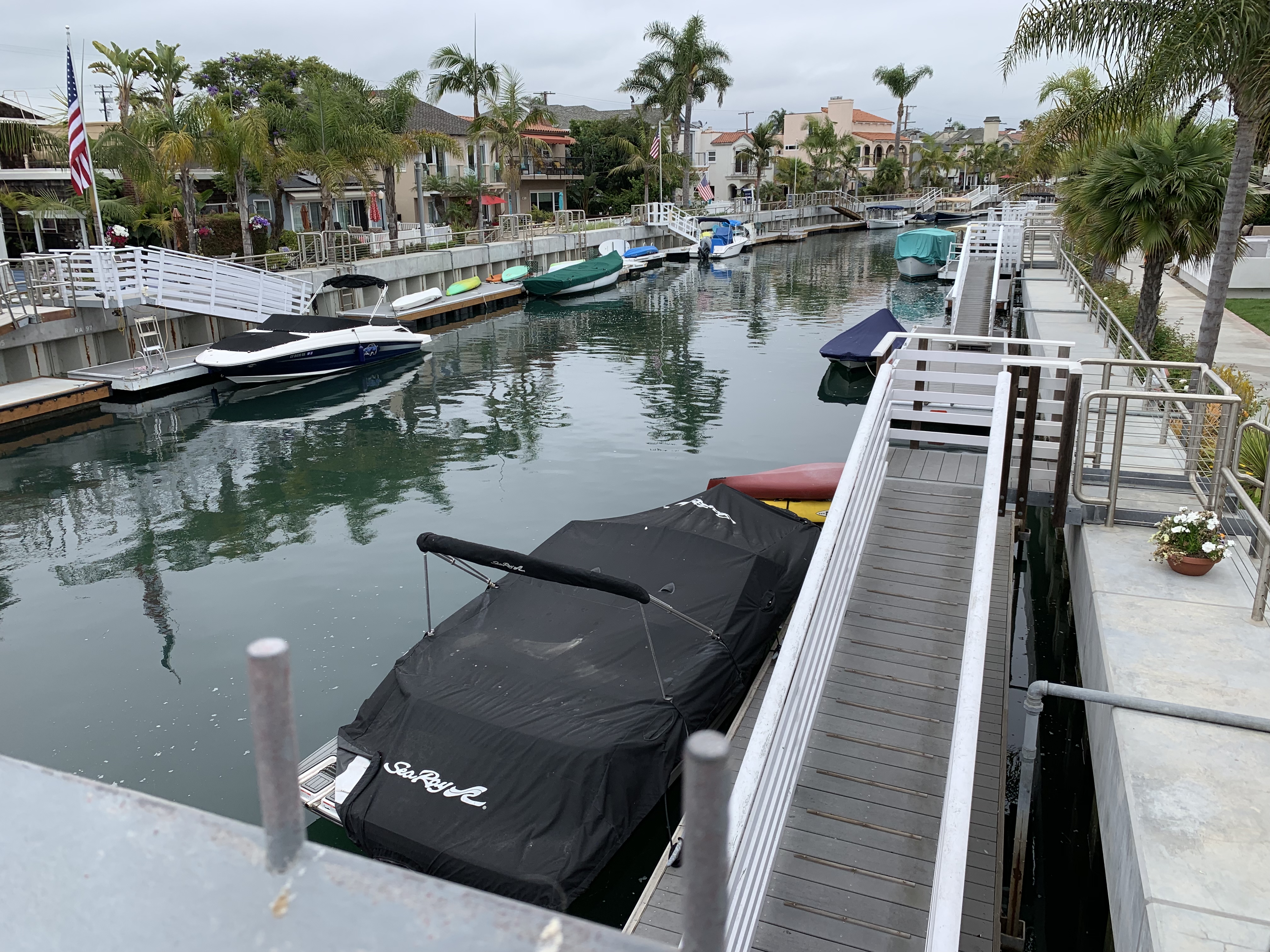 Connecting Naples to Belmont Park is the Appian Way Bridge. It crosses the Alamitos Bay where it flows past elegant homes on Bayshore Dr and Sorrento into Marine Stadium. The view atop this small bridge on a clear day is magnificent. On one side, you have Marine stadium and a view of the mountains and you turn around to follow the water and a view all of the way to downtown. It's a treat and if you are walking in the area, you can stand there and drink in the view to your hearts content.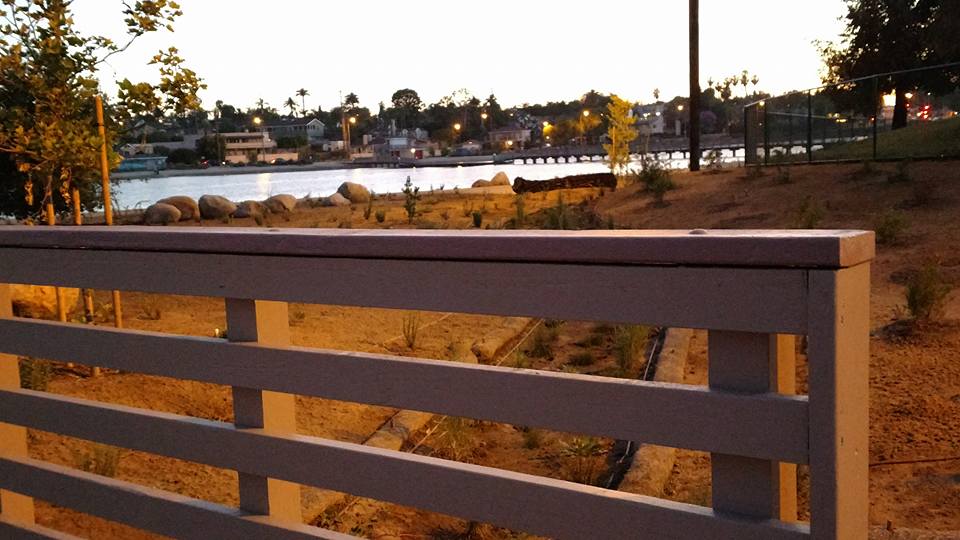 The final bridge in my very subjective list is the one that traverses the Colorado Lagoon in Alamitos Heights. I've often walked my dogs over this bridge in the early evenings and it makes for a highlight of the walk. The bridge is low and close to the water and you'll see ducks and other water fowl. During the holidays, floating Christmas trees will be lit and reflected in the water. It's rare that no one is on the bridge. I'll see fishermen, couples, and fellow dog walkers. It is extra special to me because it is in my neighborhood.
This concludes my happy catalogue of bridges. There are many more than I have listed but these are the ones in an around Long Beach that have captured my heart. I hope that you will find the same enjoyment in them. If bridges are an interest to you, let me recommend a tremendous resource, the site: bridgehunter.com, where you can locate bridges across the country.
If you like to see these bridges check out my bridges video on YouTube: https://youtu.be/w5pRNCT4ue8
Janet Darrow
Keller Williams Coastal Properties DRE#01977602